Survey Monitoring Solutions
Harnessing the Power of Market-leading Products in Monitoring
From the latest monitoring total stations to wireless condition monitoring and autonomous sensor control software, we have the right solution for you.
Be it monitoring for impact to buildings caused by construction of new underground infrastructures, or the verticality of high-rise building projects our solutions combine versatility and flexibility in adapting to a project's requirements, regardless of the environment or the object that requires monitoring.
Combined with our existing portfolio of technologically advanced hardware and software solutions from Leica Geosystems, we provide the complete solution for permanent and campaign monitoring projects. Along with unrivalled technical expertise, service and logistical support, we ensure you get the correct equipment where and when you need it.
We are proud that Survey Monitoring is one of our Company's particular specialisms and we have been involved in some of the most prestigious and challenging monitoring projects in the country including The Shard and The Pinnacle. We have a unique technical team of highly trained and experienced engineers available.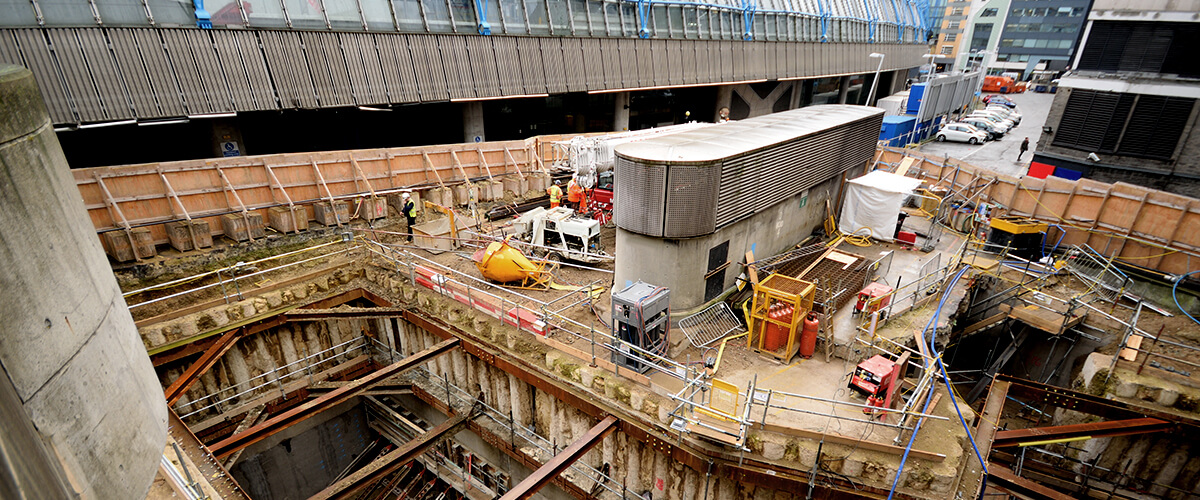 We are not only able to supply the precise equipment and instruments but also stock a full range of accessories. Please look through the bolts and wall markers on our site including reference and levelling markers designed to suit different types of surveying project. Brass, stainless steel, aluminium and plastic markers are stocked and if required we also hold the adhesives, fixings and tools.
Tools and equipment which help measure small distances such as crack monitors and callipers are ready for purchase.
Pillar plates and clamps are ideal for permanent or long term monitoring and generally fixed to structures such as walls. Wall brackets and the steel wall plate are suited for tunnel surveying and have been used on many projects.
Specifically designed for surveying and marking we supply reference, levelling and pipe nails along with the tools needed to set them into place. Our nails come in varying sizes to suit task in hand.
For Survey Monitoring targets we have low cost, semi-permanent monitoring options which can easily be fixed to surfaces (some are self-adhesive). A wide selection of retro reflectors, scanning and also plumbing targets are available along with fixings.