SCCS recently hosted an Engineering Technology Day for Skanska at the Leica Geosystems School in Shropshire.
The idea was to introduce new technology and innovations to a wide range of roles across Skanska and allow them to experience a comprehensive portfolio of hardware and software solutions and how they can integrate the latest technology into many of their projects.
A range of professionals attended including senior managers, engineers, foremen, graduates and apprentices, all from different departments within Skanska. With a deeper understanding and appreciation of the available technologies, SCCS were able to help attendees understand how they can be more efficient, reduce cost and improve quality.
"It's been a great event and I've learnt so much through all the different sections from utilities and detection, surveying and all the way through to machine control. "
Samuel Teal, Trainee Civil Engineer at Skanska.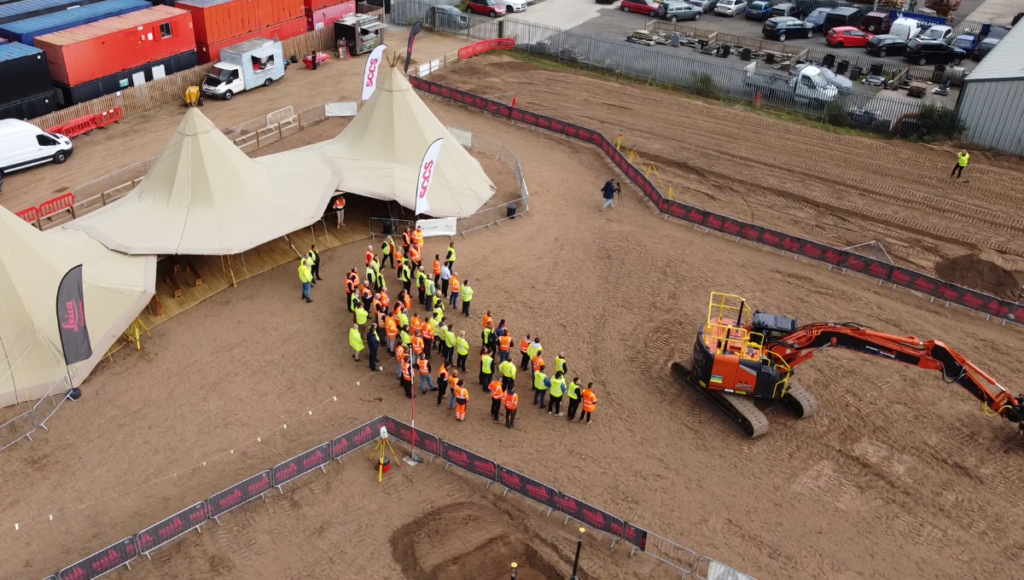 Not only did SCCS demonstrate the range from Leica Geosystems hardware and software, but we also showcased other solutions from other Hexagon Partners; including Hexagon SmartBuild, Bricsys®, AGTEK, OxBlue and MGISS. 
"Learn fast and digital productivity is one of the key aspects of what we do at Skanska. Efficiency comes first. If you can make things efficient, generally there are fewer people around so they're safer. There's a reduction in carbon because you're doing it quicker and then there's a cost reduction. These types of technologies make you efficient."
Mark Lawton, Head of Engineering Surveying and GIS at Skanska.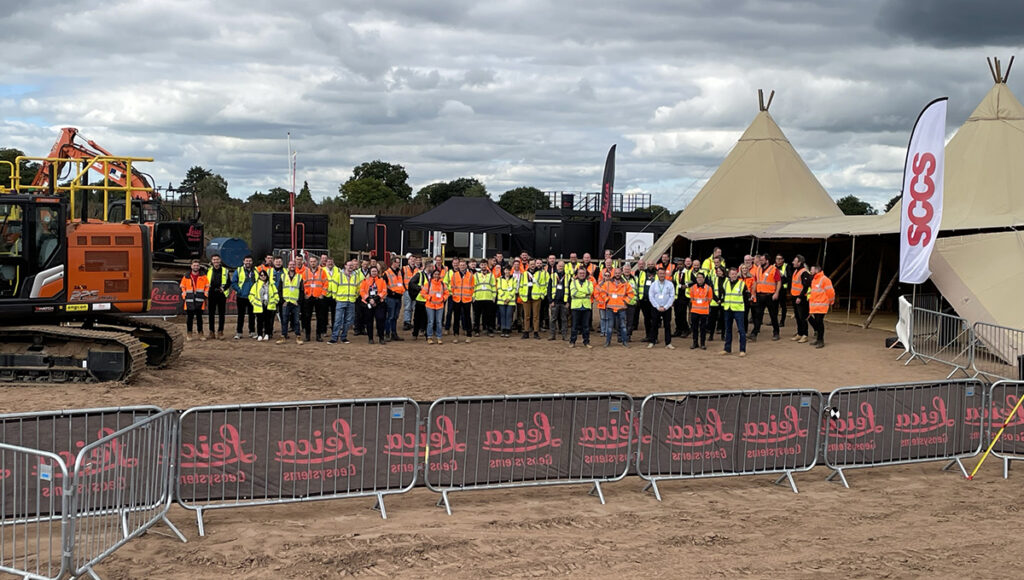 "The real purpose of the day was to make sure people are using our technology to its full capacity. They may see some innovations that they haven't seen before, they may see a completely different way of working."
Neil Williams, Heavy Construction Director - Hexagon
Alan Mansell FCInstCES from The Survey School (The Survey Association) and Joanna Lewis MCInstCES from Leica Geosystems also presented overviews of various training courses available to support Skanska employees in building their knowledge of surveying practices.
"It's been a fantastic day and great opportunity to show so many customers our facilities, products and expertise. We train, support and bring people to events like these, and it's the ability to work closely with our customers that sets us apart."
Kevin Smith, Managing Director - Hexagon
A huge thank you to everyone who attended such as successful day lspecial thanks to Mark Lawton CEng FCInstCES for helping plan this day.
Watch interviews from leading experts on solutions provided during the day
If you would like to learn more about the day and the opportunities and courses available at the Leica Geosystems School, please contact us, or visit the website.