Excavator
Carry out excavation designs accurately and easily with our precise excavator control systems.
A complete range of integrated 3D machine control solutions for excavators are available for the construction market. Accurate, upgradeable and easy to use and understand systems help achieve the most from each machine in the fleet and increase both productivity and safety.
The Leica iCON grade iXE3 guidance system creates simple terrain models in the control panel with 3D software which provides considerable flexibility in the field. The iCON gps 80 machine receiver takes machine control to an all new level to improve performance of the iCON machine control solution. For remote access to the machine fleet on the job site, Leica's iCONnect provides a connection to save time and push productivity.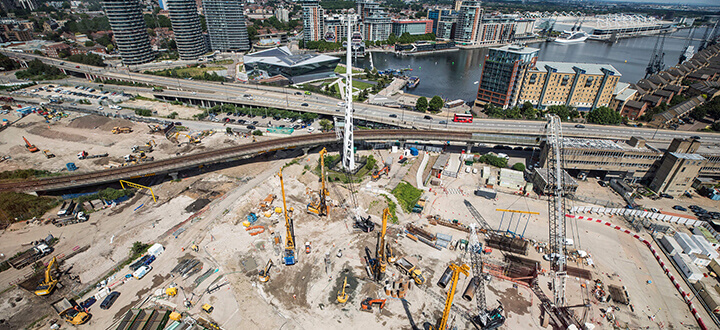 London's Silvertown Tunnel Project
Due to open in 2025, this infrastructure project is utilising the latest surveying equipment to ffficiently capture images and measure points. Learn More