Technology evolves and expands to market requirements which was the driver behind SCCS, part of Hexagon, and Senceive to create a powerful partnership to distribute cutting edge Leica and Senceive wireless remote condition monitoring technology. These two leaders in their respective specialist fields have come together to offer the most advanced range of products in England, Scotland, Wales & N Ireland.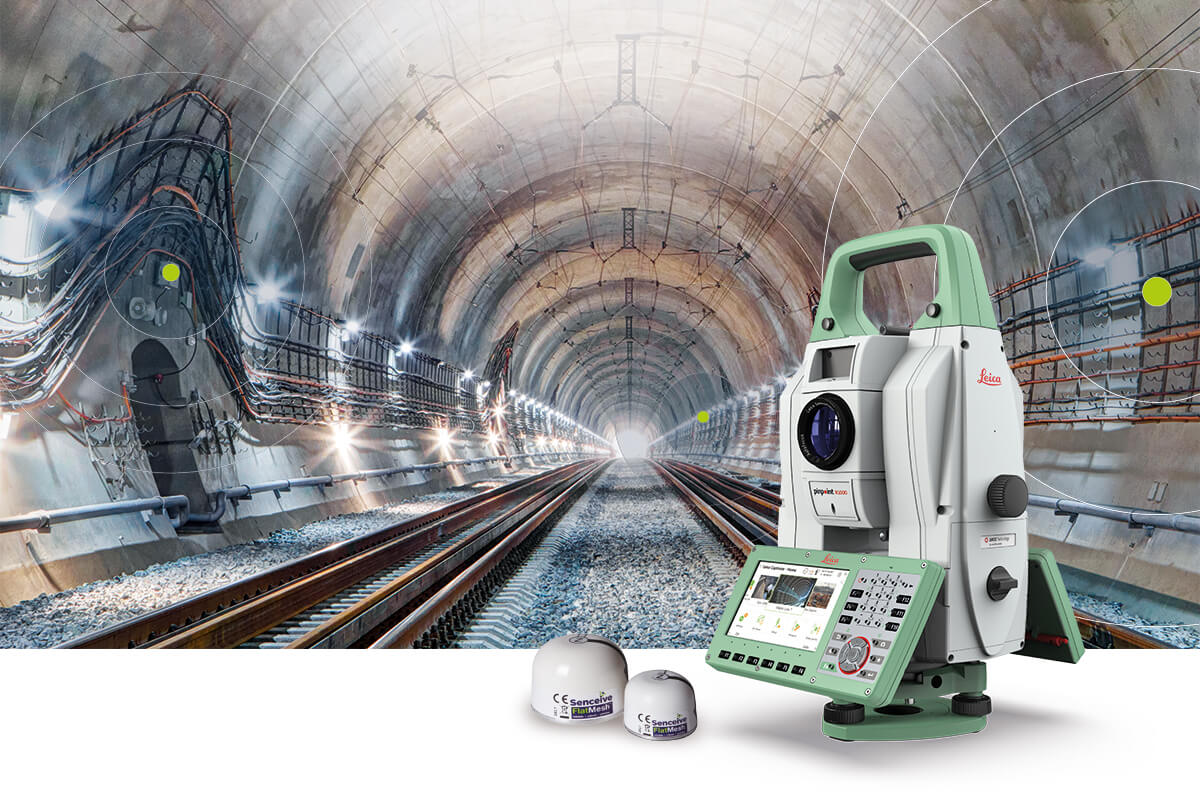 So why have these respected businesses joined in a working partnership? Well, certainly SCCS are an established distributor, responsible for providing Leica monitoring equipment to the heavy construction industry having been involved in some of the most prestigious and challenging monitoring projects in the country, including The Shard and The Pinnacle. With unrivalled service and highly-skilled engineers, they offer a revered portfolio of solutions including monitoring stations, interferometric radar and software such as Leica GeoMos. Senceive not only extends this offering but importantly, together will provide a comprehensive range of geotechnical and structural solutions based on two wireless communication platforms, FlatMesh™ and GeoWAN™. FlatMesh delivers intelligent, reliable and rapid responsiveness using mesh technology and GeoWAN offers an alternative longer-range LoRaWAN based solution. Users in sectors including rail, construction and infrastructure can now connect proprietary and third-party sensors to address a wide range of monitoring challenges. Both platforms enable you to deploy monitoring systems with no trailing cables and virtually no requirement for maintenance. So, whether you are monitoring railway trackbed twist and cant, landslip risk, bridge condition, movement of buildings or retaining walls, tunnel convergence or divergence, or engineering parameters such as load, strain or tilt you can rely on the FlatMesh™ and GeoWAN™ platforms for the optimal accuracy in output. Most importantly, the initiative makes it easier for Leica users and SCCS clients to access the range of Senceive remote monitoring technology.
These solutions combine versatility and flexibility in adapting to a project's requirements, regardless of the environment or the object that requires monitoring. For example, the Leica MS60 MultiStation's new 2020 version offers increased speed and versatility and the robust, precise and enduring Leica Nova TM60 comes with the world's longest ATRplus range. These instruments reveal their full potential when paired with the Leica GeoMoS Monitoring Solution. This combination allows the operator to react to the complex demands of any monitoring project, be it continuous or periodic.
For SCCS, the move demonstrates continued commitment to the UK monitoring market. With the UK's continued investment in infrastructure and Britain's first national infrastructure strategy delivering a £100bn to spur the country's recovery from the coronavirus crisis, the ability to interact with more sensors has become more important than ever. This powerful partnership enforces Hexagon's wider vision of The Smart Digital Reality™; a vision of fusing ever-expanding data sources into a single platform, which can handle indoors, outdoors, sea, subterranean, and aerial data. The new Smart Digital Reality approach enables Hexagon's technology to work everywhere and to provide real-time location intelligence for the places and times that matter the most.
Already proven successes between Leica and Senceive technology include the construction of 22 Bishopsgate in London's financial centre which used a combination of GNSS and wireless tilt sensors throughout the construction programme. With a height of 278 m, the 62-storey building is the second tallest in Europe. Constructed on previous foundations and a basement originally built for the Pinnacle project, which was abandoned in 2012. Senceive's award winning FlatMesh™ platform was used alongside two sets of Leica GNSS equipment, each mounted on rigs on top of each core wall. Four wireless tilt node sensors were installed on top of one rig, and four on the other. The intelligent tilt nodes sent measurements to two 3G gateways, which relayed data back to the UK's only approved interface to Leica GeoMos. This project highlights the ease of installation and redeployment as well as the reliability of the FlatMesh™ platform.
These case studies showcase what the SCCS and the Senceive working partnership will deliver moving forward with new product developments, responding to the market. Senceive will launch several new products this year which offer the opportunity to align with Leica's Total Stations, GNSS, Digital Levels and GeoMos Software as well as IDS Radar.
"This exciting, new closer working relationship between Senceive and Hexagon monitoring in England, Scotland, Wales & N Ireland will add significant value to our combined client base. By combining Senceive's highly respected wireless technology and range of sensors with industry leading Leica Total Stations, GNSS, Digital Levels and GeoMos Software as well as IDS Radar, we will continue to be able to offer customers highly effective and efficient monitoring solutions they can trust."
Matt Lock, Monitoring and Rail Sales Manager, Hexagon Geosystems
"The partnership with Senceive further demonstrates Hexagon's commitment to the UK monitoring market. As we see the requirement for monitoring continuing to grow through the UK's investment in infrastructure, the ability to interact with more sensors of different types becomes more important than ever before. The powerful solutions and knowledge we can offer to our customers together, further enhances Hexagon's vision of The Smart Digital Reality™." 
Kevin Smith, Managing Director SCCS
"This partnership brings together two excellent brands in surveying and monitoring at the ideal time. The monitoring market has been transformed in recent years and Senceive has doubled in size in the past year. I am confident that, working alongside SCCS and Leica Geosystems, we can maintain, and indeed accelerate, that growth."
Graham Smith, CEO Senceive