RailSense are delighted to announce a new UK distribution partnership agreement with SCCS, part of Hexagon, the leading provider of technologically advanced surveying hardware and software equipment. RailSense's range of monitoring products and IoT devices offer rail professionals innovative ways to understand and manage their infrastructure and will fit seamlessly into the existing SCCS portfolio.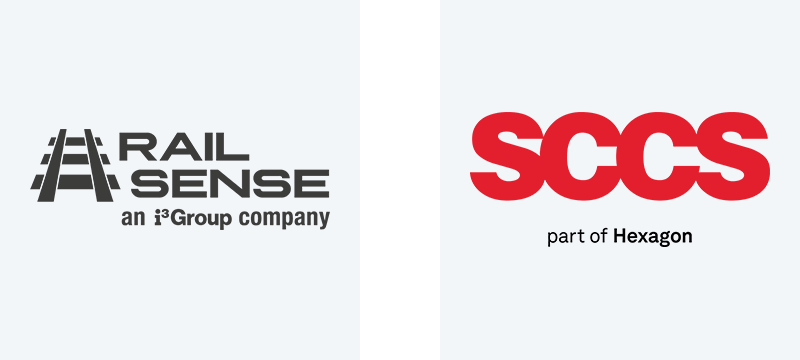 Remote condition monitoring has proved its benefits on countless projects, but particularly over the last few years where it has become an essential tool for managing risk. The rail industry has increasingly witnessed the benefits of remote monitoring too as it means less people on track and immediate access to data leading to faster decision making, reduced costs and ultimately a safer, more efficient railway. For infrastructure owners, managers and engineers, convenient access to live and historic data is extremely valuable.
RailSense brings robust hardware and an "Internet of Things" approach to offer real-time monitoring for track geometry, rail temperature and track drainage. The data can be accessed via a secure web portal on any smart device, automated alerts and alarms can be setup and the data can also be integrated into some 3rd party monitoring software. This means that RailSense products can be used standalone or as part of a wider, integrated rail monitoring scheme. These cost-effective solutions offer rail professionals innovative ways to understand and manage their infrastructure.
"We are thrilled to have signed a distribution agreement with RailSense. They have some fantastic monitoring solutions which will be of great benefit to the rail industry and fit perfectly into our portfolio. I look forward to a long and successful relationship with Andy and his colleagues and to further enhancing what we can offer our customers."

Matt Lock, Rail Sales Manager - Hexagon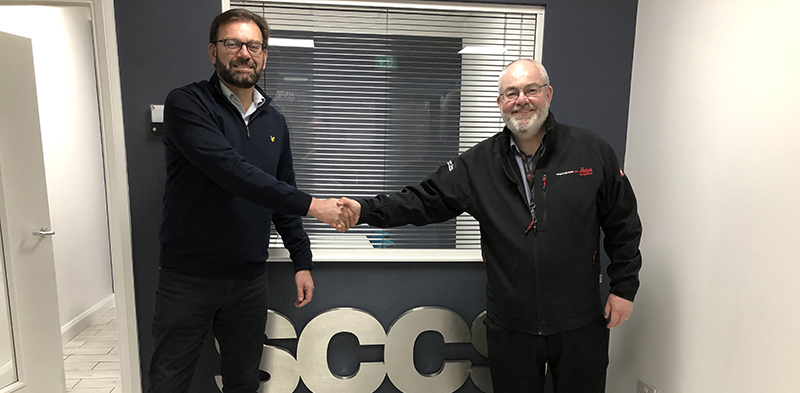 "RailSense are extremely proud to be partnering with SCCS. Their strong focus on high-quality products, innovation and customer service, coupled with their extensive specialist technical experience make them a perfect partner. We look forward to working with Matt and his team to deliver our innovative rail infrastructure solutions to the UK market."

Andy Chick, Managing Director - RailSense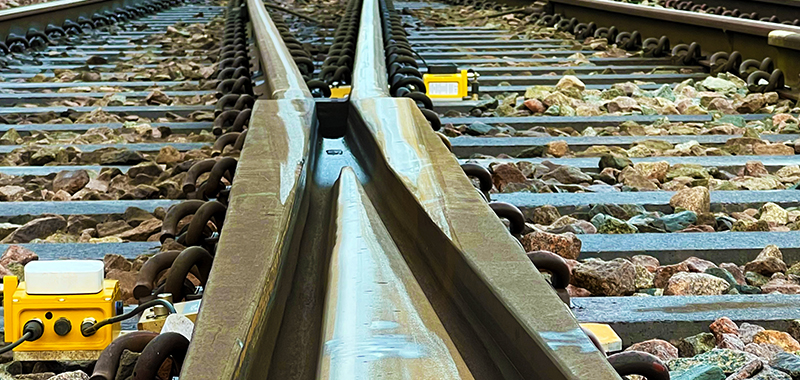 ENDS
Further Information
About RailSense Solutions Ltd.
RailSense Solutions Ltd. supply leading technologies to operators, asset maintenance and infrastructure owners to provide solutions for the condition monitoring and predictive maintenance needs of track and railway infrastructure.
RailSense solutions are used throughout Europe and sit at the heart of infrastructure monitoring, continually measuring and reporting on key infrastructure assets such as track, cabinets, cranes and bridges for parameter changes.
The company was spun out of industrial integration specialists i3 Group. www.i3groupsolutions.com
About SCCS
SCCS, part of Hexagon, is an authorised distributor and a flagship business for both the rental and sale of Leica Geosystems solutions.
Taking pride in the extensive range of high-quality products and level of service offered, SCCS is known for providing the most comprehensive range of technologically advanced hardware and software equipment, together with solutions for positioning and measuring. With years of experience in providing a quality service to the civil engineering, surveying and construction industries SCCS are committed to innovating the service provided to customers by adding new surveying, monitoring, scanning, and other geo referencing products, solutions and services.
The SCCS ethos is to provide an excellent level of service and support, always putting the customer first, building relationships across the industry.
Today with an ongoing investment in the hire fleet SCCS continue to commit to finding solutions using the most advanced technology and a support team which is among the most experienced in the UK