We would like to make all customers aware of our new contact details for our technical support team.
SCCS Technical Support Line: 01908 102 200
Email: techsupport.geo@sccssurvey.co.uk
Office Hours: Monday - Friday 8.30am - 17.30pm.
Our highly-trained support team continue to provide on or off-site support, training courses and documentation for all hardware and software tailored to your requirements and needs.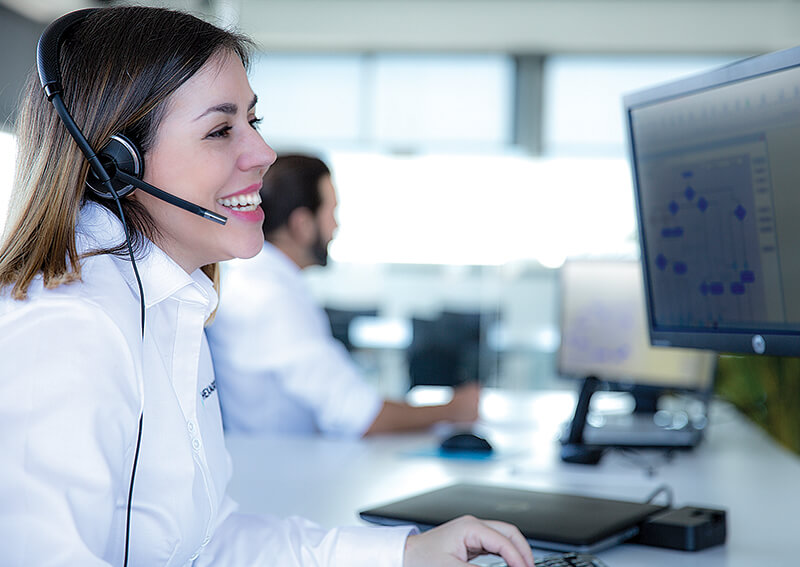 Training & Support
We offer flexible courses designed to suit your company's needs and the professional development of your staff. Whether you use a simple distance measuring device or the most sophisticated integrated solution, SCCS provide training by experienced and specialist staff.
On-site TPS, GPS and Software Training
Customised Company Training Programmes
Remote PC Training
Basic Construction Product Training
Product Workshops
Knowledge Base
Are you looking for ways to learn more and upskill either yourself or your team? There is a wide range of professional online courses, tutorials and further resources available to allow you to develop and learn.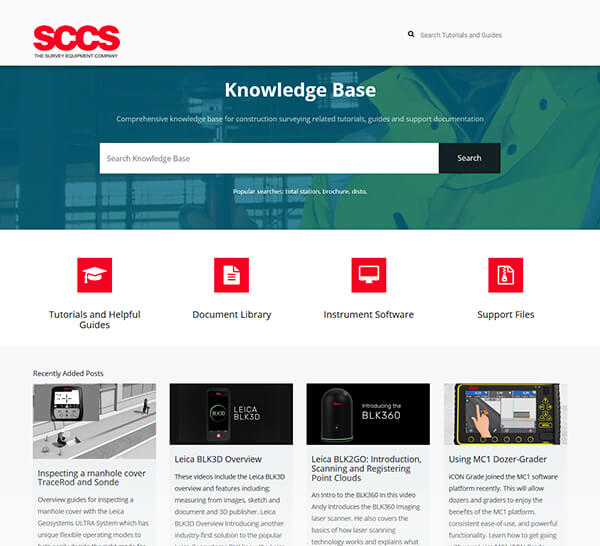 The SCCS knowledge base https://kb.sccssurvey.co.uk is a comprehensive resource for construction surveying related tutorials, guides and helpful documentation.

Customer Care Packages
Achieve maximum value from your investment when you buy a Customer Care Packages (CCP) from Leica Geosystems and immediately benefit from instant access to our global network of professional support and service teams while you work.
When you choose a CCP you profit from:
Maintenance and warranty plans that ensure top equipment availability
Trouble-free usage and minimal downtime
Preferred hotline access at no additional cost
Keeps your personnel productive by enabling them to obtain professional advice when needed