We are pleased to announce the release of the GeoMoS v7.3 software suite: GeoMoS Monitor, GeoMoS Analyzer and GeoMoS Now!
Release highlights:
In-Place Inclinometer
API Key
New virtual sensor and graph templates for in-place inclinometers

The new in-place inclinometer support is a very important component that now completes the GeoMoS software suite for large geodetic and geotechnical monitoring projects. The workflow for calculation, visualisation and analysis of in-place inclinometer data has been simplified. After the CSV Import has been configured for automatic reading of raw inclination data from in-place inclinometers, the new In-Place Inclinometer Borehole Template can be used in Virtual Sensor Editor, to define the borehole geometry and the input parameters for the calculation of incremental and cumulative displacements. Once the template is accurately filled, all aliases and formulas are created automatically and filled into the Virtual Sensor Editor. All formulas can be edited, e.g. to add calibration for the sensor.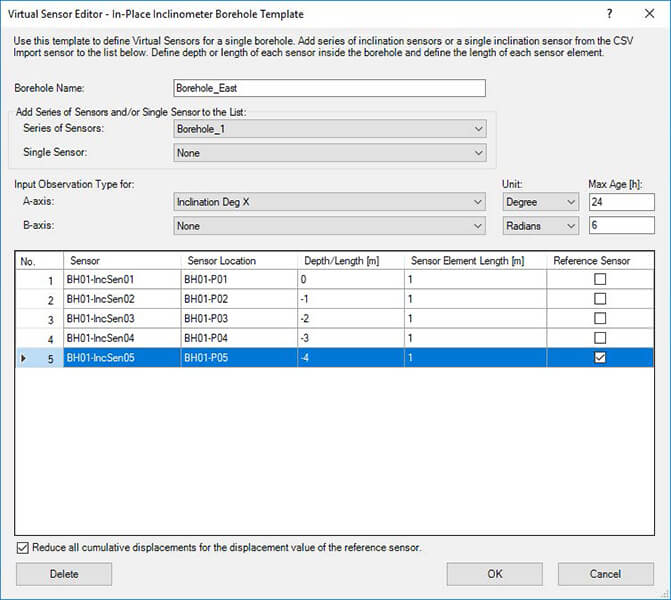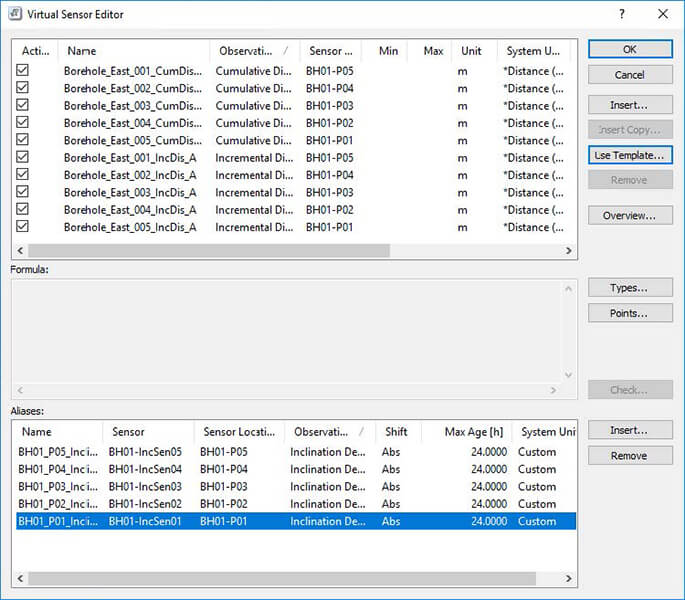 All displacements can be subjected to limit checks and included in messaging. The results are shown in GeoMoS Monitor in Observations and Charts tabs, as well as in GeoMoS Now! graphs, Tables and Point Details in maps. The new GeoMoS Now! graph Standard IPI Graph template can be used to visualise the incremental and cumulative inclination displacements in the boreholes.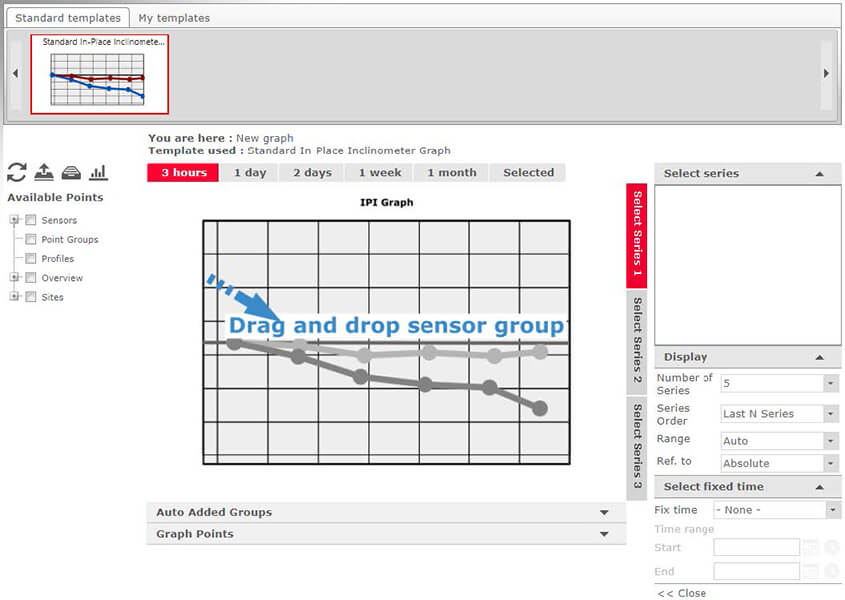 API Key functionality is now available for all projects with the Option 5 GeoMoS-API. Using the API key is strongly recommended and ensures the most secure protocol to interface the data from the monitoring project's database to the 3rd party software. Generated API key has to be entered/updated in all 3rd party products, to provide the access to the GeoMoS database.
For more information on Leica GeoMos click here or contact sales@sccssurvey.co.uk