An interview with Richard Gregg on education, training and developments of service and cable location equipment and best practices.
Please give us a brief bio of yourself.
I am a Construction Sales Manager for SCCS, The Surveying Equipment Company with over 25 years' worth of experience in surveying, specialising in the education and training of surveying equipment. During my career I've help supply and support surveying equipment to some of the top universities and colleges teaching surveying and engineering related courses in the UK.
What type of equipment do you provide training for?
Generally we provide detailed training on the service detection and location instruments, including the complete EZiCAT and ULTRA range as well as the Radiodetection CAT4 and RD series of service locators. All ranges are suited for quality assurance and health and safety compliance purposes. We also provide training on other types of surveying instruments such Total Stations and GPS which are ideal for construction and civil engineering projects. The most common request I receive is for training on cable and service detection equipment. Our demonstration and training is normally provided onsite but can be arranged at our facility in St Neots.
How often to do provide training courses and who for?
Nearly all of the training we provide is arranged with the customer around their requirements. We tutor individuals and large groups on the requested equipment and provide certification upon completion which is normally valid for 3 years.
We have taught many different organisations over the years but have had a great deal of success with universities including the UCL (University College London) and Southampton University. SCCS have supplied these institutions with equipment such as the Leica TS06 Flexline range of Total Stations and Leica NA720 Automatic Levels, both very popular and great instruments to learn on. We have also supported Southampton University with technical knowledge and experience on their Constructionarium event which allows students and experts to construct scaled versions of buildings, bridges and other engineering developments.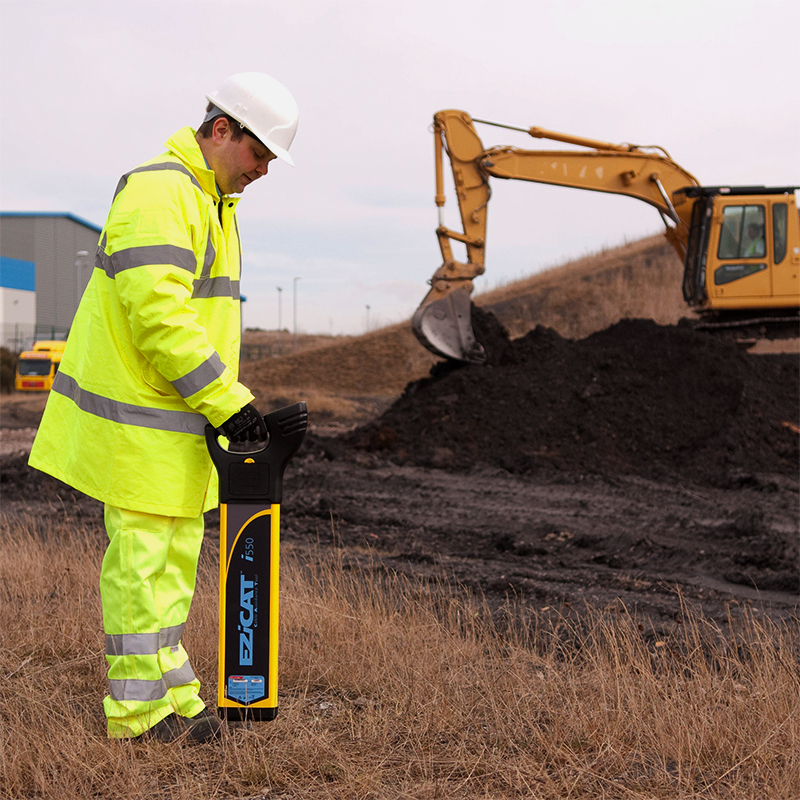 How long are the safety courses?
Most of the training courses with a service locators are 'Familiarisation' and 'Cable Avoidance' and both can be completed in the same day however further follow up training and demonstrations can always be arranged. Our customers discuss their requirements and decide the type of instrument they need and we then arrange the training.
What can be expected from a one day course?
Let's take the EZiSYSTEM cable locating equipment (CATs, Signal Transmitters and accessories). This one of the best and most popular range of service locating equipment on the market today. Normally the training is done on site and we can provide all equipment.
Firstly, with the familiarisation course, we run through the product use and control layout. Then we move on to the practical aspects such as the power, radio, active, induction and connection modes and then on to depth estimation. The Cable Avoidance training has further theoretical and practical elements which deliver comprehensive understanding of the EZiSYSTEM.
What are the benefits of this Locator Equipment?
Well, gathering information about the position of buried utilities such as gas pipelines and electricity cables is extremely important, keeping workers and equipment safe from hazardous strikes during excavation projects. Within the industry it is increasingly important to keep workers safe in the field and up to date with health and safety. The location detection equipment we provide not only do this but also gathers and relays information for further processing. Some, such as the EZiCAT i750 come with GPS positioning allowing it to be tracked and provide the whereabouts of the device. It is also Bluetooth SmartReady, meaning it can communicate through apple and android mobile devices for data processing.
Any pearls of wisdom or any further advice?
Only that health and safety in the field is very important and the detection of hidden services must be found before any excavation work starts. Not only does the training and equipment we recommend do this but it also saves time and money as they are quick and easy to use. They are a must have to anyone who breaks ground for any reason.
It has been a privilege, thanks very much.