On Wednesday 14th July 2021, a Leica iCON GPS 70 & and an iCON iCR70 Robotic Construction Total Station were stolen in Oxfordshire from the back of an M&J Evans van. Little did the thieves know that the iCR70 total station was installed with a LOC8 tracking solution.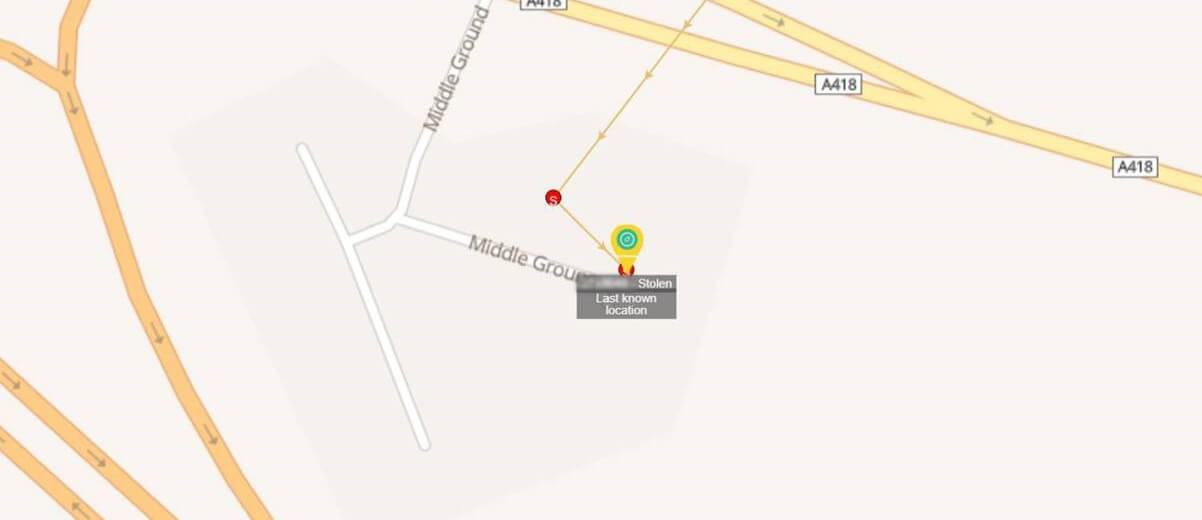 Working in partnership with Trackimo, LOC8 is an essential addition to total stations. With the flexibility to receive position updates as frequently as once every minute, M&J Evans always know where their instruments are in the field. LOC8 not only doubles up as a great tracking and fleet management tool for M&J Evans, the ability to remotely lock and unlock total stations on demand, when required, with just a click of a button through the app or web account, prevents their equipment being used in the event of a theft.
"The Trackimo feature is fantastic. We can track all our fitted instruments around the world. We can share the locations with the customers and the police who can collect the kit. We also have the ability to lock the instruments and to set an alarm to sound next time the instrument is turned on"
Richard Evans – Off Hire Assistant at SCCS
The SCCS hire desk were informed of the theft on the morning of Thursday 15th July and were able to track the stations movements overnight. From their tracks, they discovered that the iCR70 had be stationary since 6:45am that morning. The information from the tracker was handed over to the police, who were able to locate and recover the equipment. Even though only the iCR70 was fitted with the tracking device, both items were eventually recovered.
For more information on LOC8 solutions, please click here.