We are looking for people who are self-driven to succeed to hit sales targets through strong customer focused approach and a desire to hunt out opportunities for SCCS / Hexagon and also passionate about bringing added value to our customers' needs in the short and long term. To be successful in this role you will be professional, customer focused, profit driven, engaged, entrepreneurial and innovative whilst demonstrating a passion for sales and self-development.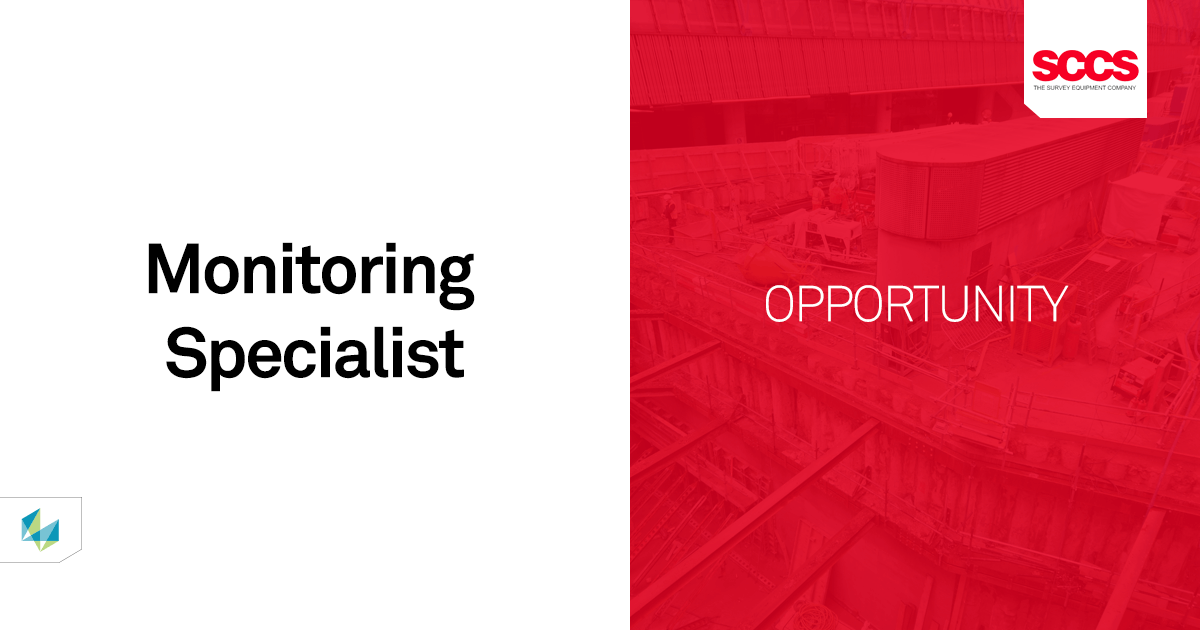 ABOUT THE ROLE
An excellent opportunity in the field of deformation monitoring (geospatial and geotechnical) for a candidate who wishes to expand their knowledge and experience of Leica and other monitoring solutions. The role will be a great opportunity for someone who enjoys a variety of work, problem solving and working as part of a team. The ideal candidate will have experience in the field of land/engineering surveying, at least 3-years' experience within the geodetic monitoring industry and be familiar with Leica survey equipment. They will be directly responsible for securing business with end users who may be large or small contractors, specialist monitoring companies or traditional survey companies. They will also directly work with the UK SCCS/Leica Geosystems sales consulting teams to ensure project delivery and support for UK monitoring.
KEY RESPONSIBILITIES (but not limited to):
Technical consulting for monitoring scheme configurations.
Develop sale opportunities for all monitoring solutions in SCCS portfolio
Create a pipeline of future opportunity and record in Salesforce
Record all activity and planning in Salesforce
Liaise with all stakeholders across SCCS and LGS to ensure monitoring projects are delivered
Training of customers in use of monitoring hardware / software solutions
Nationwide on-site (and remote access) technical support for monitoring projects
On occasion office-based testing and checking system compatibility and making sure the systems are up to date with latest software
Second line support to sales teams
Adaptable for occasional out of hours working
All duties described may be adapted and are not limited to the above, to meet the needs of a changing organisation.
CHARACTERISTICS / SKILLS:
Understanding / proven experience of working in the Heavy Construction / Civil Engineering Industry
Experience of working on monitoring projects
Familiarity with Leica monitoring equipment would be an advantage
Understanding of Geodetic principles
Understanding of Geotechnical Principles
Commercial skills such as customer engagement and preferential selling / negotiation skills
Self-motivated, able to operate remotely and upon own initiative
Technical interest in IT
Willingness to learn
IT literate with knowledge of configuring systems
Full and clean driving Licence
Strong communication and interpersonal skills (internal and external)
Excellent presentation skills - verbal, written and numerical
Highly numerate with a solid commercial acumen
Positive and enthusiastic with an exceptional work ethic to deliver results
Able to operate and demonstrate the highest levels of integrity
High level of organisational skills in regard to planning, preparation, execution and follow up
To apply please email your CV and covering letter to vicky.stallan@sccssurvey.co.uk