Date: 4th December 2018 @ 6.00pm for 6.30pm
Venue: University of East London
Speaker: Gary Nel, Managing Director, Geocurve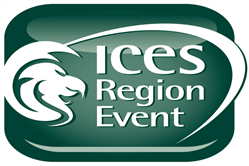 The Chartered Institution of Civil Engineering Surveyors South East committee invite you to this free CPD event.
Geocurve are a specialist surveying company, combining traditional surveying techniques with modern techniques such as mobile mapping, photogrammetry and Virtual Reality surveying. It was the first to purchase a fixed-wing UAV and has used it on a number of projects including the largest single survey by UAV of the entire Norfolk Broads. More recently, it has added both Pegasus mobile mapping and Backpack systems to its toolbox and as part of TEAM2100 (Thames Estuary Asset Management) has utilised these, mounted on a boat, to map the entire Thames defences 12 times in 3 years winning a number of awards in the process.
Gary has 21 years' experience in the civil engineering industry, working with some of the biggest construction companies in the UK. In 2011 he started using Unmanned Aerial Vehicles (UAVs) to assist in surveying and ultimately to enhance services to clients. He will outline some of his experiences and discuss his innovative use of modern techniques to provide a service to its clients.
For full information and to book your place(s) click here:
https://www.cices.org/news/events/innovating-in-the-use-of-uav-and-mobile-mapping-systems/