SCCS, part of Hexagon, is pleased to announce the provision of the Leica RTC360, the world's first 3D laser scanner with automatic in-field pre-registration to Murphy Surveys, a leading land and engineering surveying company. Murphy Surveys has become the first organisation in the UK and Ireland to invest in the new scanner, reaffirming their position as a pioneer in the use of laser scanning technology.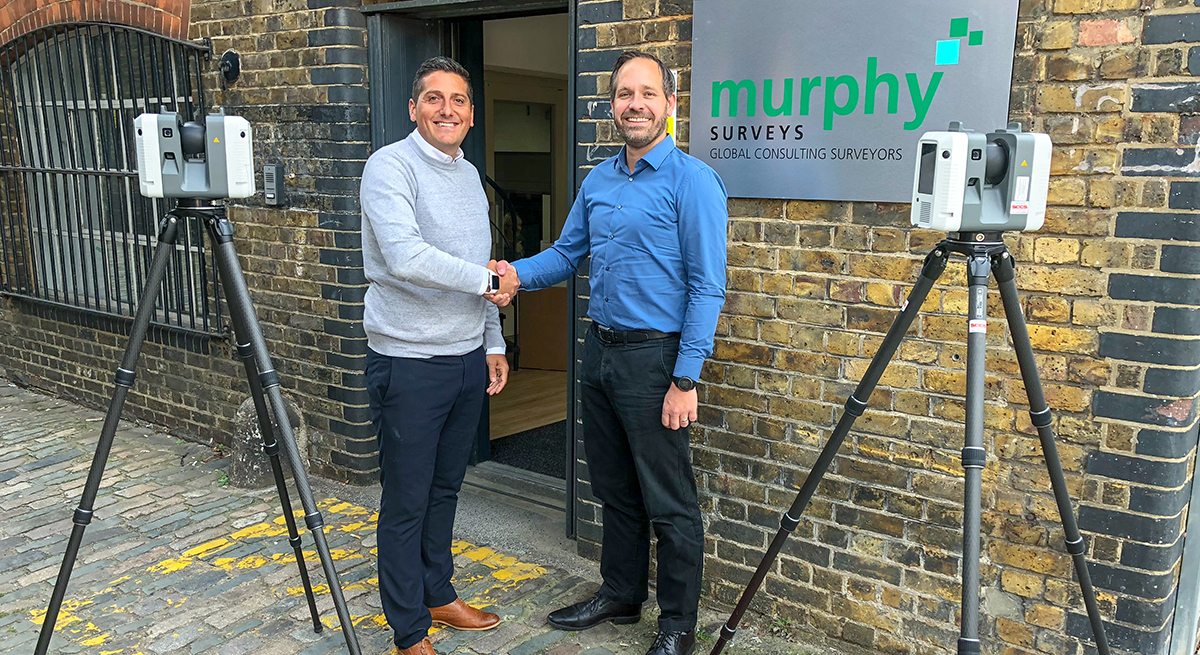 Established 35 years ago in Ireland, Murphy Surveys have now over 240 employees and cover many areas of surveying such as BIM, laser scanning, topographic surveys, setting out, monitoring, tunnels, railways, rivers, measured building surveys, utility & GPR and more.
"Murphy Surveys was and always will be the forefront of technological development. From our humble begins in the 1980's my father Peter Murphy was a trailblazer in the use of innovation to support our clients in their data capture needs," comments Colin Murphy, Director, Murphy Surveys. "His passion and relentless pursuit of progression is woven into the fabric of our organisation and we have continued over the years to partner with some of the world's leading technology companies, striving to deliver the best possible service to our clients."
SCCS is proud to have become the preferred supplier to Murphy Surveys for both purchases and hire of Leica equipment including TPS, GPS and utility detection instrumentation. Committed to innovating the service provided to its customers, SCCS takes pride in the unrivalled level of quality, support and training it delivers.
"SCCS are delighted to be supplying Murphy Surveys with the latest reality capture solution from Leica Geosystems. The purchase of two RTC360 scanners shows Murphy Surveys are determined to be a market leader within the Geospatial industry and SCCS are proud to support this vision."
Ben Barnard - Murphy Surveys Account Manager
"Having worked with Murphy Surveys to develop their portfolio of reality capture solutions I'm delighted to provide them with the new TruRTC solution from Leica Geosystems. This will technology will put them at the forefront of surveying for many years to come."
Phil Marsh – Reality Capture Manager
About the RTC360 Reality Capture Solution
The Leica RTC360 3D reality capture solution will enable documentation and the capturing of environments in 3D, improving both productivity and efficiency in the field and in the office through fast, simple-to-use, accurate, and portable hardware and software.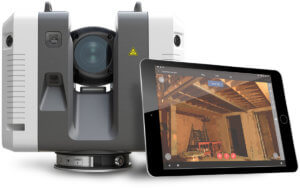 Designed for maximum productivity, the RTC360 Solution combines the high-performance RTC360 3D laser scanner, Leica Cyclone FIELD 360 mobile-device app, and Leica Cyclone REGISTER 360 office software. This allows users to automatically capture, register and examine scan and image data.
For more information on the Leica RTC360 solution please visit: https://www.sccssurvey.co.uk/leica-rtc360-laser-scanner.html