The new Leica Lino series increases laser visibility, introduces an innovative Li-ion power concept and presents adapters designed for quick laser positioning.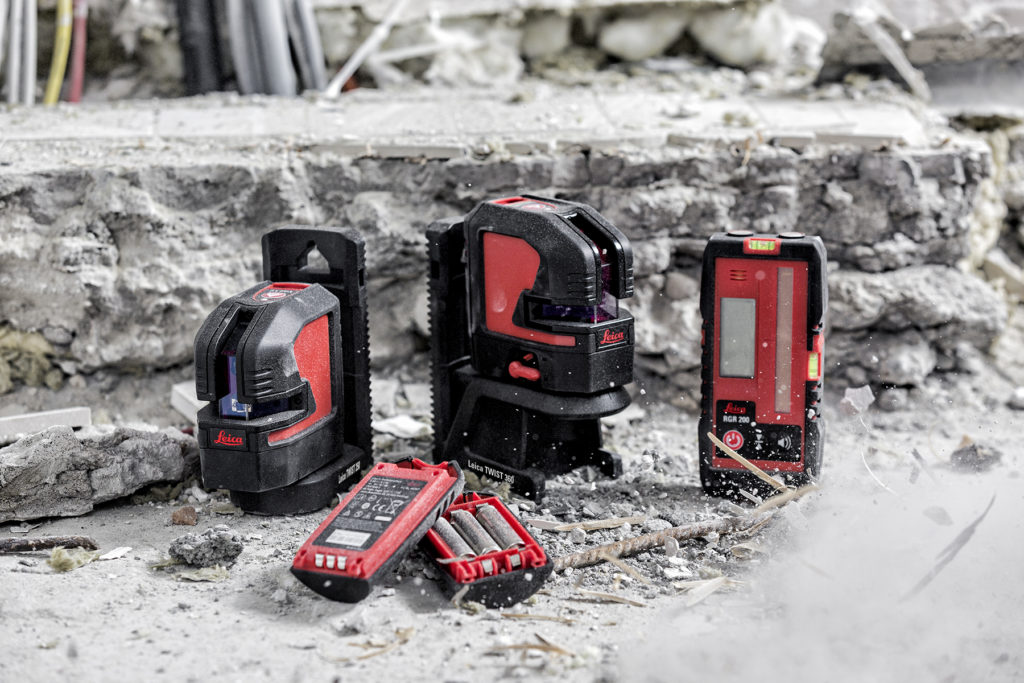 The Leica Lino cross-line and point lasers can be operated with rechargeable Li-ion batteries, alkaline batteries or they can be connected directly to the power supply. This allows for continuous on-site working.
Leica Lino lasers easily connect to the precision-made adapters through use of strong magnets, thus ensuring precise set-up and positioning is done quickly. The rotating TWIST adapters can be attached to edges and profiles or fixed to tubes and rails and the setting wheel on the magnetic Leica UAL 130 wall bracket allows for precise height adjustments. This means that the new Leica Lino series is flexible and easily adapts to different construction site tasks.
All lasers are made from high-quality materials and the optics are protected by a high-end aluminium frame and impact-absorbing rubber components. This makes them very suitable for construction site use. Each product is extensively tested to ensure it complies with the quality standards applied by Leica Geosystems.
The Leica Lino series is available from March 5th, 2018.