The Ordsall Chord is a flagship Network Rail project in Manchester City Centre and involves the construction of 7 new spans, 300m of new track and the widening of existing Victorian viaducts.  At the centre of the project sits the iconic network arch bridge, the first of its kind in the UK, spanning 90m.  The new link will allow trains to run between Manchester's Victoria and Piccadilly stations for the first time.
SCCS – The Survey Equipment Company operates as a preferred supplier to Skanska and have worked in partnership on the Ordsall Chord to successfully deliver equipment, technical support and training. Since the preliminary stages of the project the team have provided assistance with commendable performance, regularly going the extra mile to meet the projects requirements at short notice.
The use of the Leica MS60 MultiStation has added significant value to engineering and surveying procedures as well as delivering significant time savings on the Ordsall Chord project. Much of the design of the Ordsall Chord project adopts complex geometry to deliver architectural features such as fanned pier extensions. These complex structures meant traditional checking throughout the construction process which would have been challenging. The adoption of the Leica MS60 allowed us to develop an innovative process of scanning and verification/clash detection to reduce risk and streamline the QA process. The Leica MS60 even delivered time savings over modern dedicated laser scan systems, this is where there is a requirement for small amounts point cloud data regularly when captured in conjunction with traditional site engineering and surveying duties.
On a rail project such as the Ordsall Chord, limited access to track means time on track is precious.  Having the ability to complete a quick scan with our multi station has delivered unforeseen benefits through as built point cloud information as previously additional track visits would have likely been required.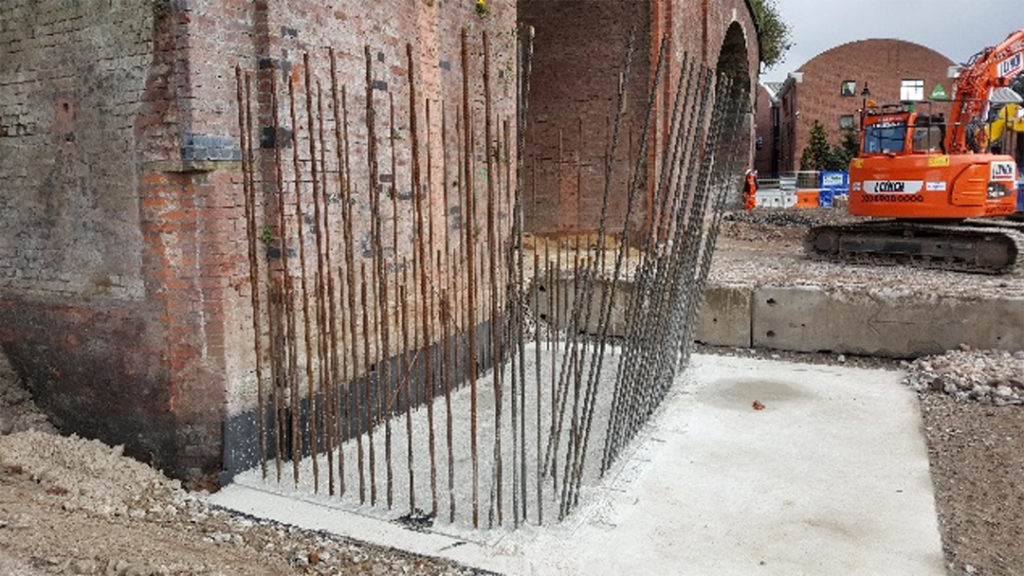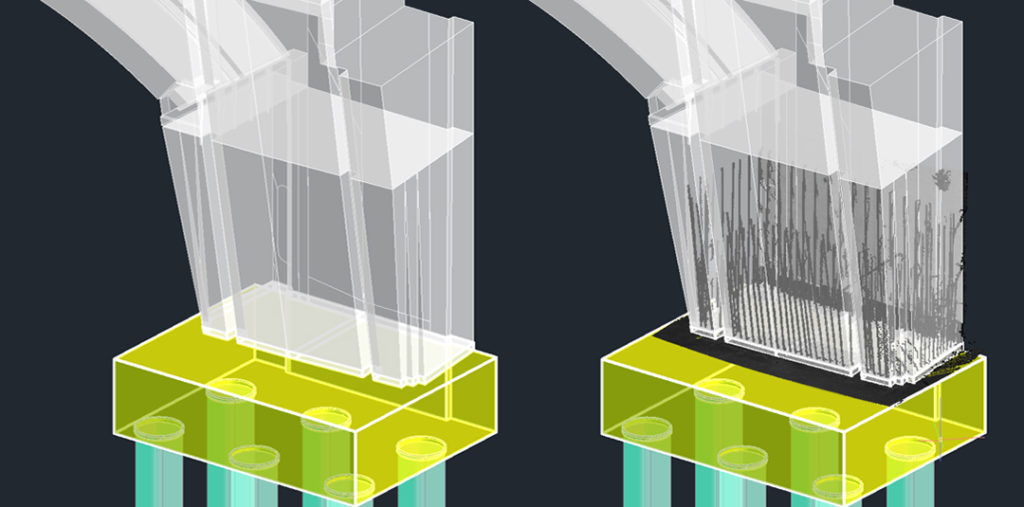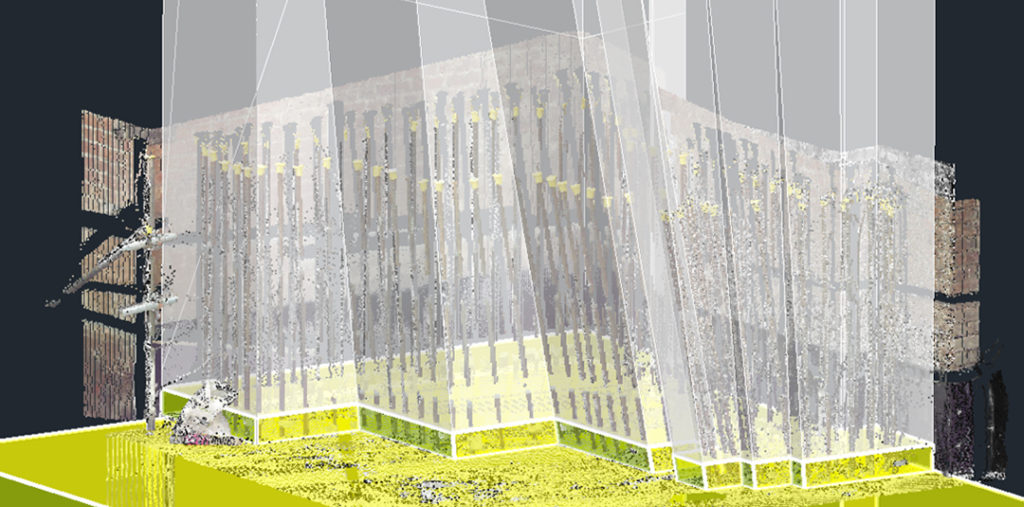 Acknowledgements
Dan Binney, Senior engineering surveyor at Skanska
Tom Emerson, Engineering Surveyor at Skanska
Skanska Bam Nuttall JV – Northern Hub Alliance