Plastic Station Markers
Our plastic station markers, points and caps provide key survey points when used in surveying. The plastic marker provides a lasting alternative to the anchor marker and suited to soft ground such as sand. The diameter of the plastic marker is 40mm and available in lengths 300 to 1500mm. Options for end caps and marker points are available and the magnetic location block provides easy locating with a metal detector if required at a later date. We recommend the use of the driving tool which has been designed to prevent the marker from bending if used in firmer ground.
We can't find products matching the selection.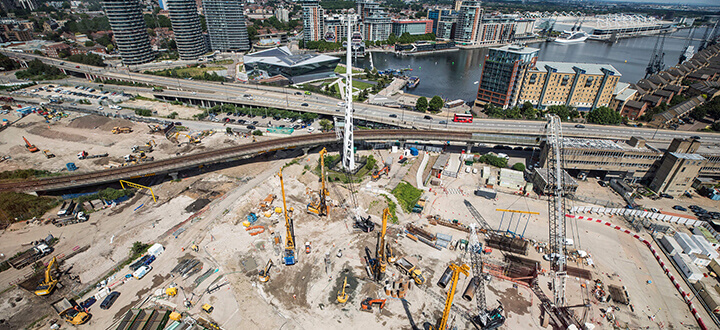 London's Silvertown Tunnel Project
Due to open in 2025, this infrastructure project is utilising the latest surveying equipment to ffficiently capture images and measure points. Learn More