Automatic Levels
Professional automatic optical levels (also known as dumpy levels) are built for the construction site and general survey tasks. They are quickly set up, precise and will top every comparison of price to performance ratio. They cover all areas from general construction applications through to the precision leveling for deformation studies and industrial measuring tasks. The series of Automatic Levels we have available include the entry level Prexiso, the Leica NA300 ideal for daily levelling tasks, the Leica NA500 suited for the building and construction site and the Leica NA700 the toughest optical levels available. Scroll down for more information and comparison tables.
Surveying Level Comparison Table

Prexiso

Runner

Jogger

NA300

NA500

NA700

24

28

32

20

24

20

24

28

32

320

324

332

520

524

534

720

724

728

730

Standard Deviation (mm)

2.5

2.0

2.0

2.5

2.0

2.5

2.0

2.0

2.0

2.5

2.0

1.8

2.5

1.9

1.6

2.5

2.0

1.5

1.2

Magnification

24x

28x

32x

20x

24x

20x

24x

28x

32x

20x

24x

32x

20x

24x

32x

20x

24x

28x

30x

Clear Objective Lens

36mm

30mm

36mm

40mm

Shortest Focus Distance

<1.0m

0.8m

<1.0m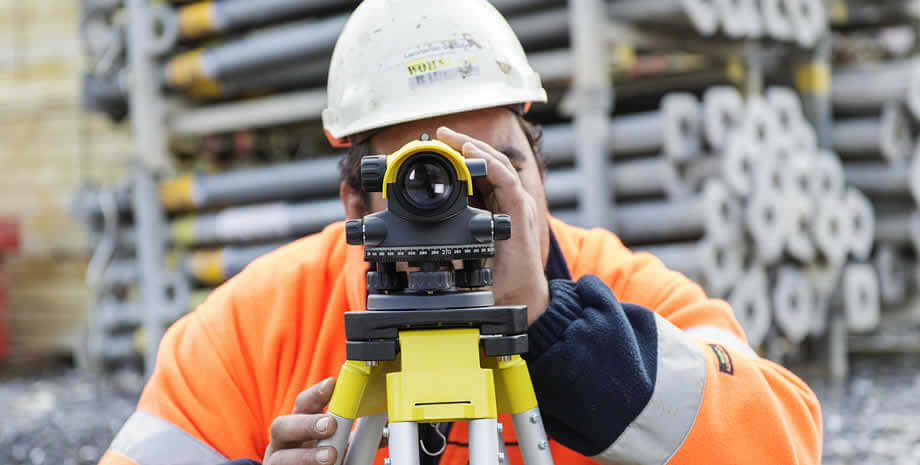 Prexiso Automatic construction levels
Setup, ready, measure! Available in four magnifications, Automatic compensator, Horizontal circle with 360° graduation
Prexiso-Automatic-Construction-Level.pdf
Prexiso Automatic Levels Comparison Table - Technical Specification

Leica Runner Series
The Leica Runner Levels 20 and 24 are two very robust, accurate and affordable levels. Both are very easy and quick to setup as well as being dependable. To increase accuracy and speed up measurements the level uses quick optics and automatic compensator to speed up measurements. The Leica Runner is perfect for day to day levelling projects featuring an air damped compensator and 360° horizontal circle. Water resistant and protected to an IP55 rating, each Leica Runner includes a Pentaprism for easy viewing of circular level and double sided fine drive to give easy targeting.
The Leica Runner Levels are ideal construction levels for site foremen, engineers, architects, landscape gardeners, carpenters and construction companies.
Leica-Runner-Brochure.pdf
Leica Runner Series Comparison Table - Technical Specification

Leica Jogger Series
Specifically designed for construction applications, the Leica Jogger is extremely economical and ideal for building and civil engineering, profiling, landscaping and area levelling projects.
Featuring magnification options of 20x, 24x, 28x or 32x the Leica Jogger offers great performance. Only weighing 1.5kg and operating temperature of +40 °C, it comes with an automatic compensator with working range of ± 15"and setting accuracy of 0.5". The Leica Jogger also has a double sided fine drive for simple and accurate targeting. Being ideal for the harsh construction environment, it is water resistant and protected to IP54 rating.
All Leica Jogger Levels also come with a standard 1 year warranty with access to Leica's support and service areas.
Leica-Jogger-Brochure.pdf
Leica Jogger Series Comparison Table - Technical Specification

Leica NA300 Series
Professionals face many obstructions on site. Whatever the levelling challenge, Leica NA300 Series levels overcome. Rely on the known expertise of Leica Geosystems for the best quality and performance. On your terms, on your site, Leica Geosystems and the Leica NA300 Series are your trusted partners for accurate measurements every time.
Leica-NA300-Series-Brochure.pdf
Leica NA300 Series Comparison Table - Technical Specification

Leica NA500 Series
Quick and easy to get measurements. Distinctive design and high quality results for levelling needs. Constructed for the most harshest conditions and rugged sites.
Experts face many difficulties on site. Whatever the levelling task, Leica NA500 Series levels overcome. Depend on the known capabilities of Leica Geosystems for the finest in quality and performance. On your conditions and on your site, the Leica NA500 Series is the reliable instrument for precise measurements every time.
Unique design and recognised technology throughout. Leica Geosystems appreciates construction and delivers levels for all needs. Exceptional knowledge and superior warranty you can rely on - worldwide.
Leica-NA500-Series-Flyer.pdf
Leica NA500 Series Comparison Table - Technical Specification

Leica NA700 Series
Leica NA700 levels are immensely reliable with superior performance and high precision. This series of level is shock resistant and can withstand a short drop. Its clever design along with high build quality, watertight seals, (protected to IP75 - complete immersion) and telescope which is gas filled, means it is water and dust proof and it can work in any conditions. This means it is ideal for the construction environment and continually performs and produces superior, accurate measurements when common site hazards are common place.
The NA700 level series are very easy to use. Using the horizontal circle and circular bubble can be read just nest to the telescope. Estimate targeting is easily done through the external site and precise targeting is made fast with the use of the endless drives which are double sided. Each of the Leica NA700 levels is configurable to suit the operator's preferences. Even in intense light conditions the impressive optics ensures aiming is accurate and with better contrast the measurements are easier to read which reduces the chance of error.
Leica-NA700-Brochure.pdf
Leica NA700 Series Comparison Table - Technical Specification