Dyer and Butler, a multi-disciplined engineering service specialist, build, maintain and renew infrastructure within both the public and private sector, delivering engineering services and building projects thought the UK.
A stunning photograph featuring a Leica TS16 Total Station supplied by SCCS was recently taken at London City Airport where Dyer and Butler are installing an attenuation drainage system which is linked to the new parallel taxiway and stands along with constructing a new taxiway, Foxtrot and a fillet onto the west side of the existing Taxiway Kilo.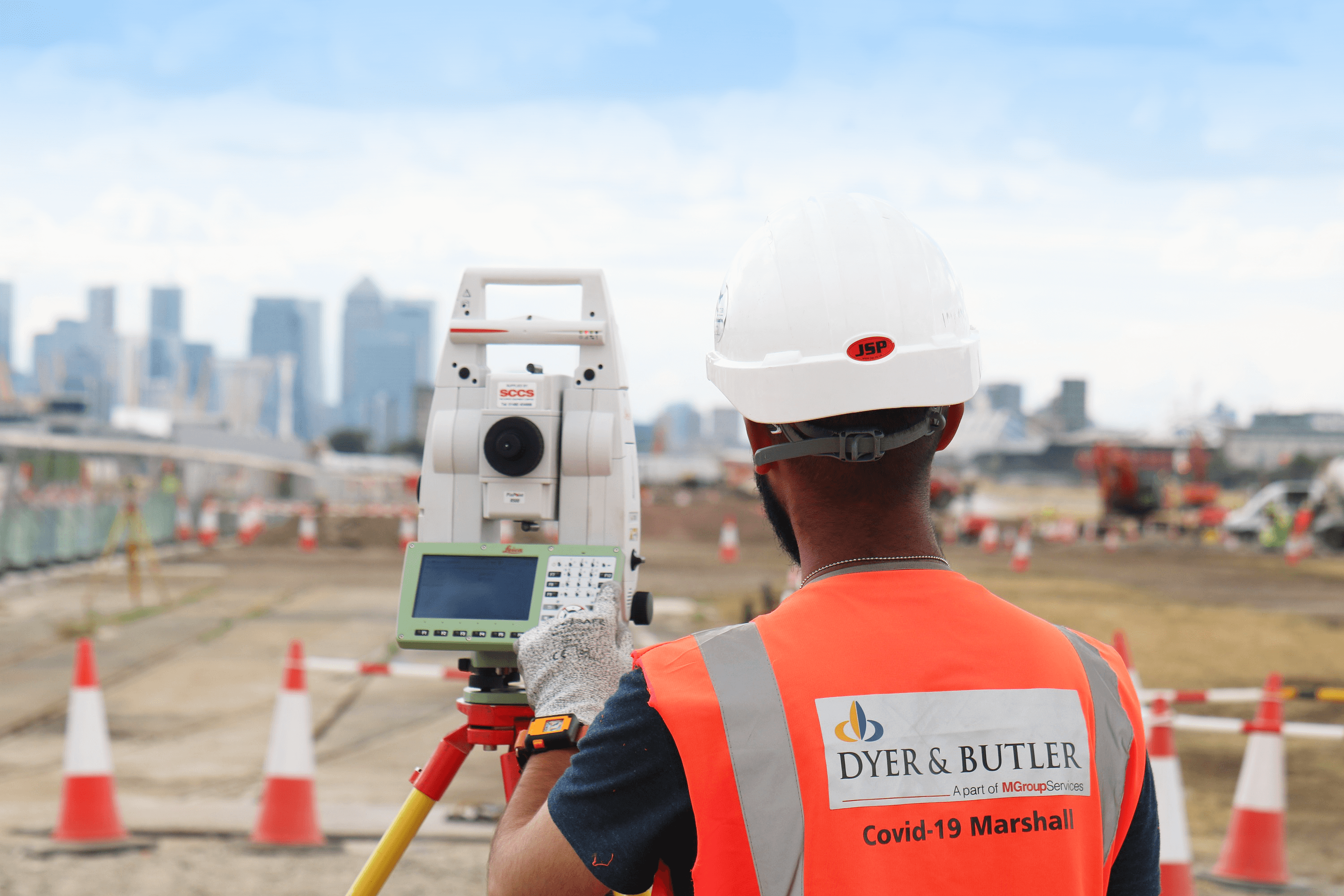 Dyer and Butler are also installing new pits and ducts for airfield ground lighting as well as setting-out the locations of new and replacement AGLs which includes setting-out paint markings on stands and taxiways and various stand equipment such as lighting columns and A-Safe Barriers.
The Leica TS16's on-site are being used to set out structures, taxiways, drainage, airfield lighting and ducting and monitor levels during taxiway construction. The Total Stations provide as-built surveys and ad hoc surveys to aid in design work.