Leica GS18 I GNSS RTK Rover
Leica GS18 I GNSS RTK Rover

Description
Additional Info
Delivery & Returns
Downloads
Mapping and surveying just got simpler, safer and more efficient than ever before. Meet the Leica GS18 I GNSS RTK rover with Visual Positioning. With it you can effortlessly measure points you couldn't reach before. Capture the site with GS18 I and map points from images. A GNSS RTK rover so innovative, that you can accurately measure facades and corners without needing to switch tools. Once you capture the site, you can measure every detail whenever you want to.
Innovative
The Leica GS18 I is an accurate and easy to use GNSS RTK Rover. It utilises highly innovative Visual Positioning technology based on seamless integration of GNSS, IMU and a camera. It enables you to measure survey grade points in images on site and in the office. Create point clouds from captured data with Infinity to expand possibilities even further.
Leica GS18 I - FastFast
Designed to measure large amounts of points efficiently. Leica GS18 I allows you to capture images and measure hundreds of points within minutes, also places which cannot be physically accessed. Using images to measure these points, allows you to reduce time spent onsite and cut down re-work: once you captured the site, you have every detail measured.
Leica GS18 I - VersatileVersatile
Imaging power has changed the rules of the game. By having the power to measure what you see, you can now reach places you couldn't before without switching tools or climbing through obstacles. That gives you the flexibility in the field, frees up equipment and crews, and truly maximises productivity in your projects which results in increased profits.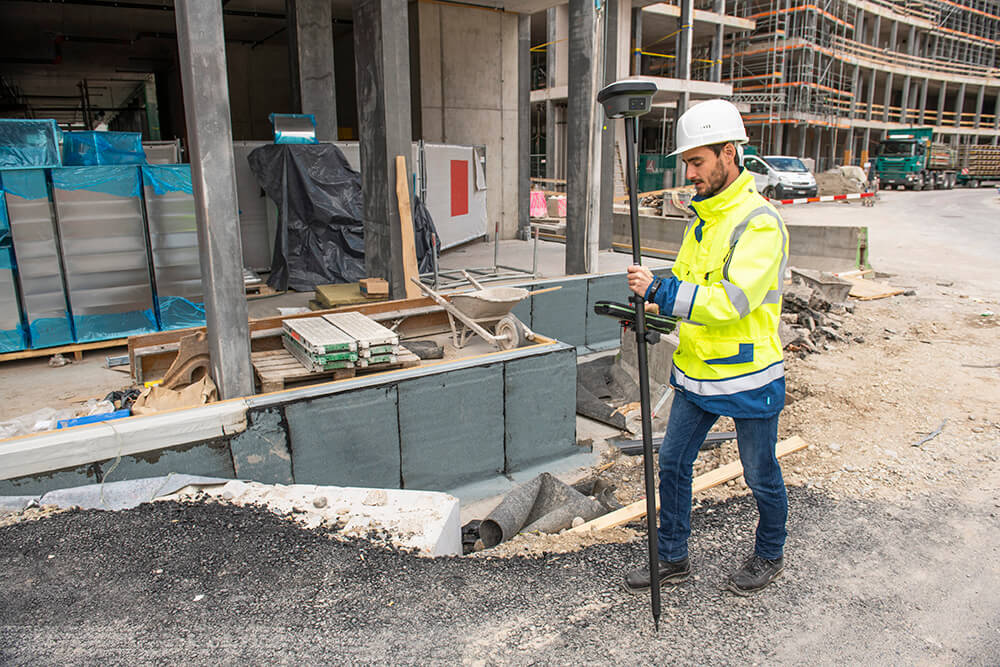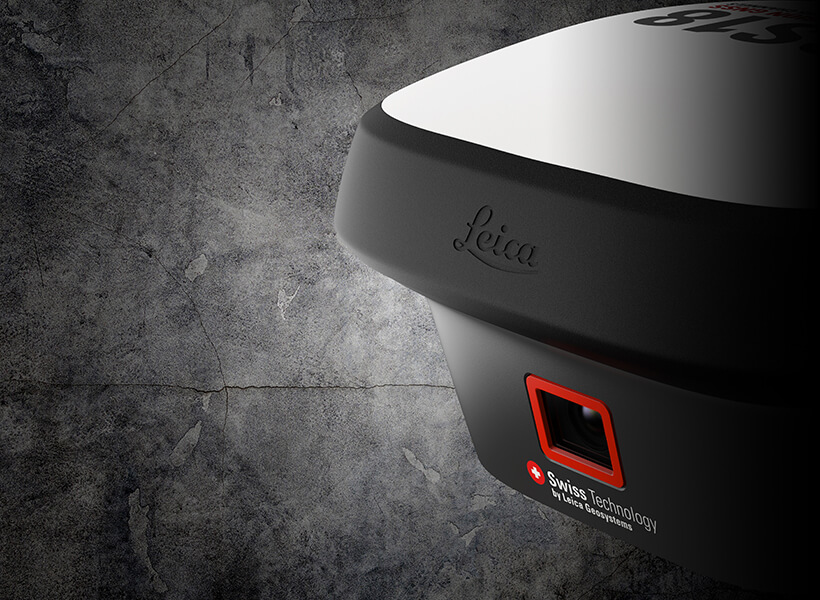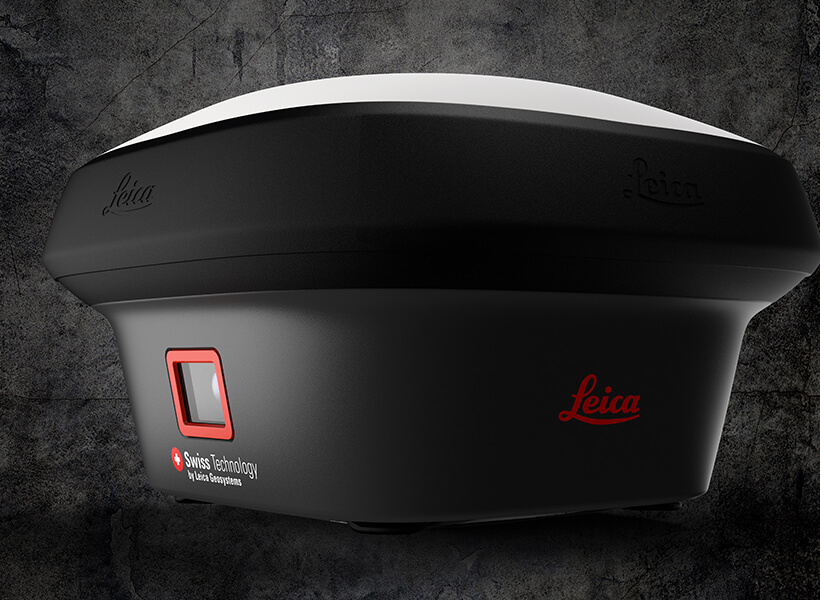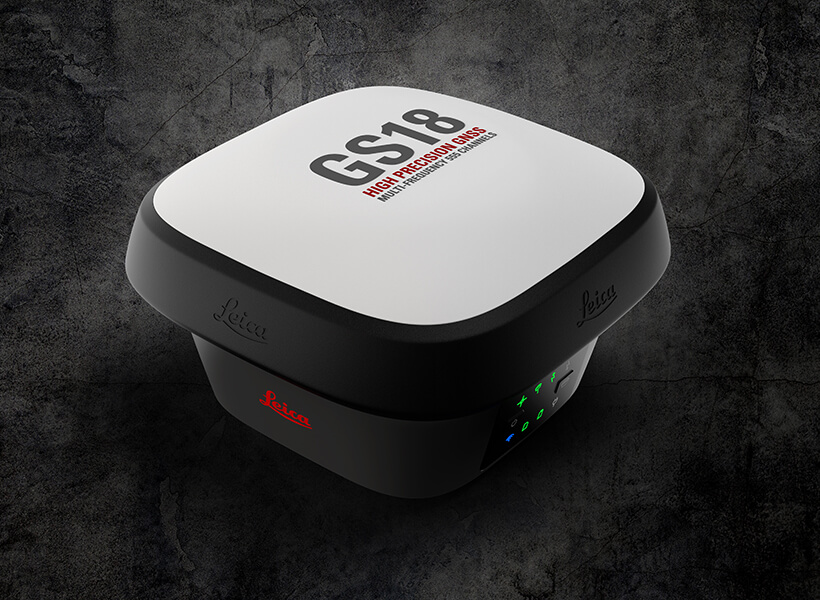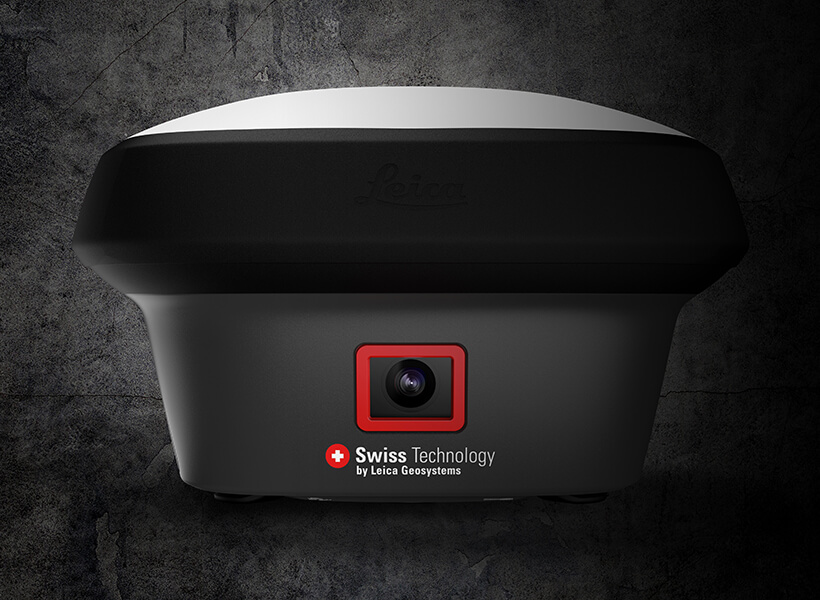 Leica GS18 I GNSS RTK Rover
GNSS TECHNOLOGY
Self-learning GNSS
Leica RTKplus
Adaptive on-the-fly satellite selection
SmartLink (worldwide correction service)
Remote precise point positioning (3 cm 2D)1
Initial convergence to full accuracy typically 18 min, Re-convergence < 1 min
SmartLink fill (worldwide correction service)
Bridging of RTK outages up to 10 min (3 cm 2D)1
Leica SmartCheck
Continuous check of RTK solution
Reliability 99.99%
Signal tracking
GPS (L1, L2,L2C,L5), GLONASS (L1, L2, L2c, L32) BeiDou (L1, L2 B1I, B2I, B2a, B3I), Galileo (E1, E5a, E5b, Alt-BOC, E62) QZSS (L1, L2C, L5, L62), NavIC (L53), SBAS (WASS, EGNOS, MSAS, GAGAN), L-Band
Number of channels
555 (more signals, fast acquisition, high sensitivity)
Tilt compensation
Increase measurement productivity and traceability
Calibration-free Immune to magnetic disturbance
IMAGING
Camera
Sensor
Global shutter with 1.2 MP
Field of view (HZ / V)
80° / 60°
Frame rate
20 Hz
Image group capture
2 Hz capturing rate
Max. capturing time: 60 s Size of an image group with a 60 s capturing time: appr. 50 MB
Working range
2 m - 10 m distance to object of interest
Point cloud
Leica Infinity
Derive point cloud from an image group
MEASURMENT PERFORMANCE & ACCURACY4
Time for initialisation
Typically 4 s
Real-time kinematic (Compliant to ISO17123-8 standard)
Single baseline
Hz 8 mm + 1 ppm / V 15 mm + 1 ppm
Network RTK
Hz 8 mm + 0.5 ppm / V 15 mm + 0.5 ppm
Real-time kinematic tilt compensated
Topographic points (not for static control points)
Additional Hz pole tip uncertainty typically les than 8 mm + 0.4 mm/° tilt down to 30° tilt
Post processing
Static (phase) with long observations
Hz 3 mm + 0.1 ppm / V 3.5 mm + 0.4 ppm
Static and rapid static (phase)
Hz 3mm + 0.5 ppm / V 5 mm + 0.5 ppm
Code differential
DPGS / RTCM
Typically 25 cm
Image point measurement
1-tap measurement in field/office
Typically 3 cm – 5 cm (3D)1
COMMUNICATIONS
Communication ports
Lemo
USB and RS232 serial
Bluetooth®
Bluetooth® v2.1 + EDR, class 1.5
WLAN
802.11 b/g for field controller communication only
Communication protocols
RTK data protocols
Leica, Leica 4G, CMR, CMR+, RTCM 2.2, 2.3., 3.0, 3.1, 3.2 MSM
NMEA output
NMEA 0183 v4.00 and Leica proprietary
Network RTK
VRS, FKP, iMAX, MAC (RTCM SC 104)
Built-in LTE modem
LTE frequency bands
Penta Band (20, 8, 3, 7, 1) / Penta Band (13, 17, 5, 4, 2)5
UMTS frequency bands
Tri Band (900/1800/2100 MHz) / Tri Band (1700/1900/2100 MHz)5
GSM frequency bands
Dual Band (900/1800 MHz / Quad Band (850/900/1800/1900 MHz)5
Built-in UHF modem
Receive & transmit UHF radio modem
403 – 473 MHz, channel spacing 12.5 kHz, 20 kHz, 25 kHz, max. 1 W output power up to 28800 bps over air
External data links
Generic serial interface for phone modems and UHF/VHF radio modems
| | |
| --- | --- |
| SKU | GS18I |
| Package Includes | N/A |
We will normally send your order the next working day for stock items or the same day if we receive your order before 2pm.
We despatch orders Monday to Friday and our standard delivery days are Monday to Friday although we can arrange a Saturday morning delivery if requested.
We will confirm the despatch of a web order by email.
Delivery Costs
Royal Mail second class signed for delivery £4.20 (subject to size and weight)
DPD Delivery 1-3 days £15.00
Saturday Delivery (orders must be placed before 12:00noon on Friday) £25.00
FREE orders over £200 exc. VAT
Collection from Alpha House FREE
*UK Mainland excludes Northern Ireland, Scottish Highlands, Offshore Islands and the Channel Islands.
Delivery charges to the above areas are subject to the weight and volume of products purchased. For Prices please call or email sales@sccssurvey.co.uk
Product Availability
We make every effort to keep all our products in stock. **If an item is out of stock we will contact you immediately, inform you when it will be in stock and then get hold of it as quickly as possible. When we receive the item we will send it to you by next-day delivery.
If an item is not available at the time of purchase, we will inform you and advise of the estimated delivery date. You will be given the option to cancel the order or wait for the goods.
Export and International Shipping
From our UK headquarters, we export orders of all sizes to many countries across Europe and worldwide, particularly the US and the Middle East.
Export services:
We offer a comprehensive and efficient export service including:
Packaging and transportation worldwide
Insurance where required
Customs documentation
For more information please do contact our export department: export@sccssurvey.co.uk
Returns
We hope you will be pleased with your purchase. Should you wish to return anything to us we will be happy to refund or exchange any goods returned to us unused, undamaged and fully resaleable within 10 working days of receipt by the customer. The cost of returning any goods other than faulty goods is paid by the customer.
The customer is liable for any goods returned to us that arrive damaged due to poor packing on the customers part.
If goods are returned to us after 10 working days or not in a fully resaleable condition, we reserve the right to refuse a refund or to deduct a 25% re-stocking charge.
Please keep your proof of postage from the Post Office until we have confirmed that we have received your returned items.
Refunds will be made to debit/ credit cards within 5 working days of receiving the returned goods. There is no refunds on software once payment has been received.
Cancellations and Changes
Please contact our sales team on 01480 404888 if you wish to change or cancel an order.
VAT Invoice
We will send out a VAT invoice with your goods.