Leica Cyclone REGISTER 360 BLK Edition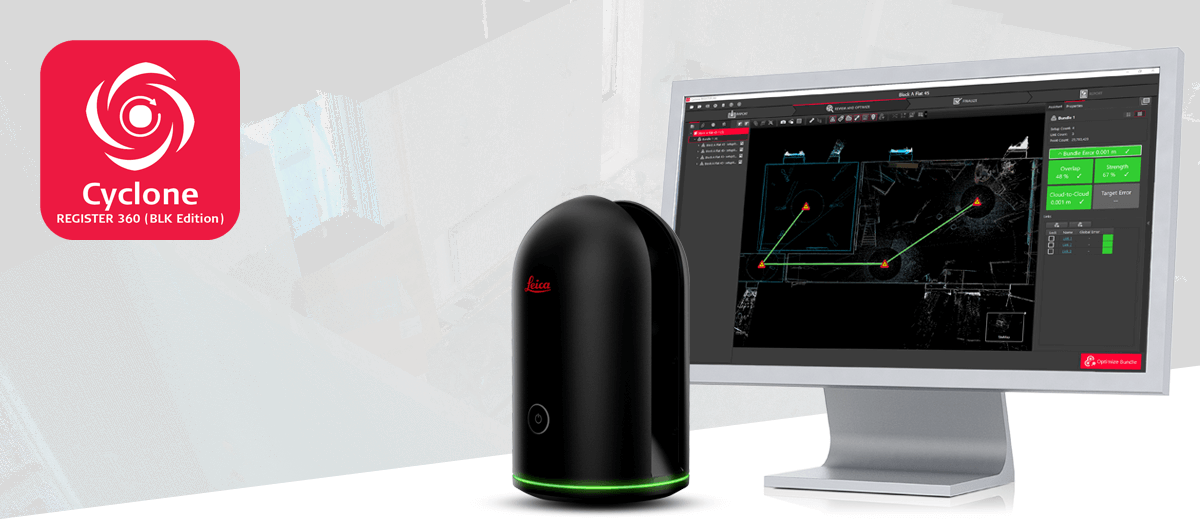 Leica Cyclone REGISTER 360 (BLK Edition) is is an extension to the industry's most trusted point cloud registration software and optimised for use with the Leica Geosystems BLK360 and BLK2G0 Imaging Scanners delivering maximum ROI.
Benefits of the BLK Edition
Simplification of the entire production process and optimized for the BLK reality capture product family
Automation delivering final results with a single button
Lightning speed – from import, to register to QA/QC & reporting
Quality Control at its heart – tools and workflows built into the heart of the product
Reporting and deliverables – a fundamental output of the product
Professional results delivered by new users
Features
Designed for the BLK reality capture product family
Import of all BLK formats

Direct connection to Cyclone FIELD 360
Direct connection to BLK360 Scanner
Direct connection to BLK2GO Scanner
Import of *.BLK scanner files

Includes export to RCP to support Autodesk products (i.e. ReCap)
Full registration, QA and publishing parity with Cyclone REGISTER 360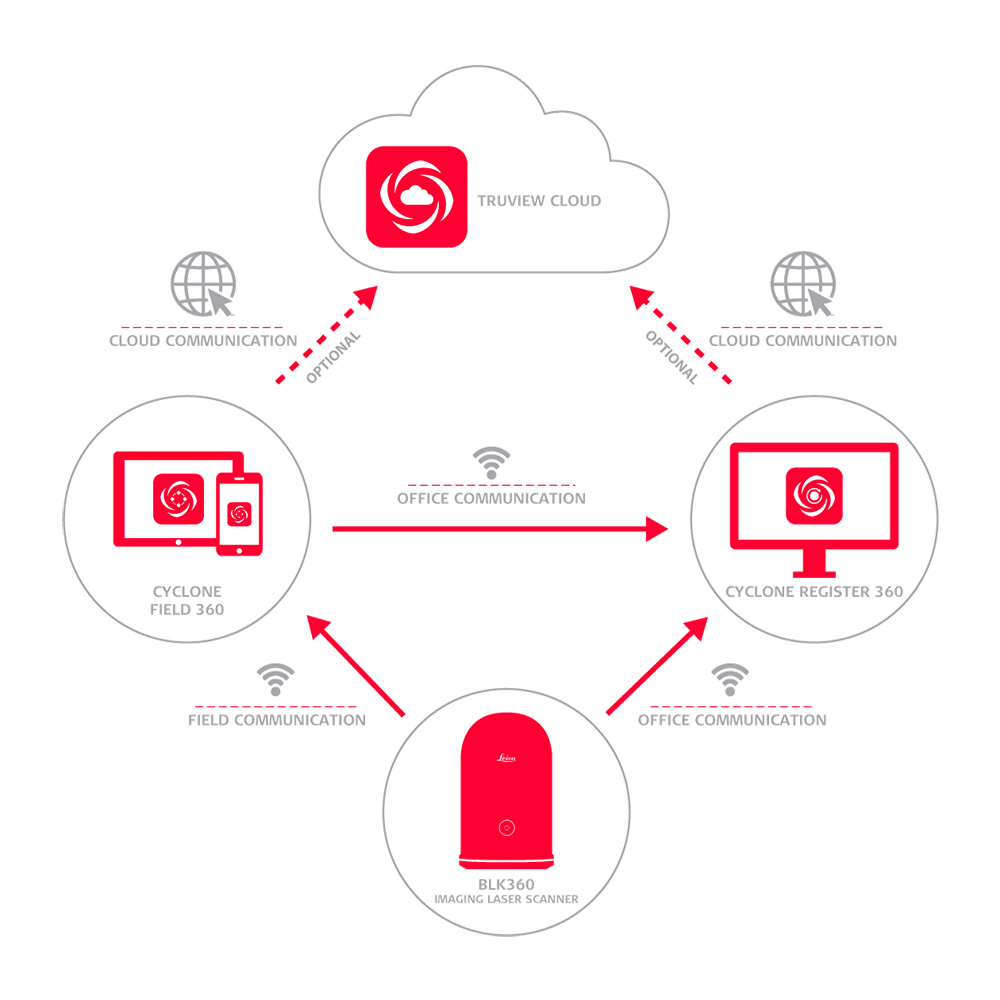 Enabled for Smarter Workflows from field-to-finish
Cyclone FIELD 360 provides:

Scanner Control of the BLK360
In-Field pre-aligment
In-Field GeoTagging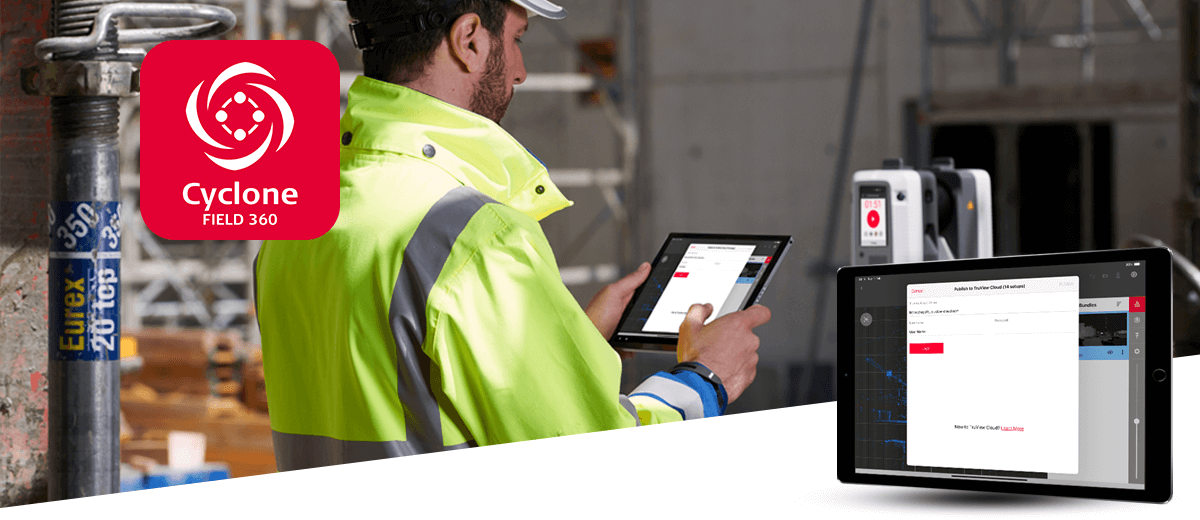 Leica Cyclone FIELD 360
VIEW
As part of the Leica Geosystems Reality Capture 360 solution, the highperformance Leica Cyclone FIELD 360 mobile-device app is the perfect field companion for the Leica RTC360 3D laser scanner. With its intuitive user interface, remote scanner control and on-site point cloud display, navigation is a breeze - even for novice users – with full imagery and point cloud data delivered directly to your tablet using edge computing technology.
CHECK
Direct data access and visualisation are the foundation for quality control in the field; with Cyclone FIELD 360, automatically pre-registered point cloud data enables users to quickly conduct on-site quality control checks, improves productivity and makes for betterinformed decisions in the field.
ADD
For improved registration in Leica Cyclone REGISTER 360 post-processing, and to add extra value and information to 3D data, Cyclone FIELD 360 enables on-site tagging of measurements, videos, images, text or voice files to the point cloud geometry simply by using your tablet.
Annual subscription available