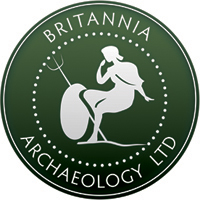 Britannia Archaeology regularly use SCCS to supply a Smartrover GS08 to meet all of our surveying needs. We have used the equipment on both excavations and geophysical projects. When on an excavation we use the GS08 to stake out the location of our trial trenches, survey in the boundaries of the site, locate and record any archaeological features as well as a whole other host of surveying activities. When used on Geophysical work we use the device to set out a 20 x 20m grid across the site which we will then investigate using a detailed magnetometer survey. The kit has always been of a high order and we have had no problems, the staff at SCCS are always helpful and go the extra mile to help us achieve the excellent service we like to provide our clients.
Martin Brook, Project Manager Britannia Archaeology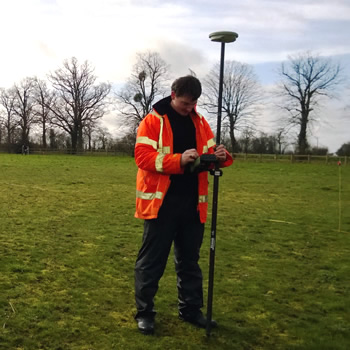 Mapping the course of a medieval moat to allow the results of the geophysical survey to be compared to the plan created on site.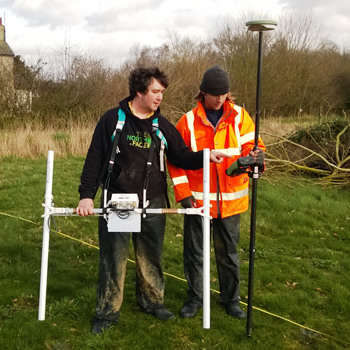 Preparation in the next grid before it is surveyed using the magnetometer.