Wireless Mesh Network
A revolutionary innovation for wireless infrastructure monitoring equipment.
The key to this solution is a radio mesh network. Each node (or sensor) takes its own readings and relays data to other nodes, extending the range of the complete network. Nodes in a network will rearrange the routing of data to attain optimal transmission speed and reliability automatically. Information is then transferred from the Gateway to the internet which can be viewed directly through a browser or downloaded to a local computer via FTP for further processing. The nodes either have built in calibrated tilt sensors or are interface nodes for external sensors. All nodes have internal batteries and act as data harvesters collecting and transmitting readings into the radio mesh acting as both transmitter and repeater.
Vibrating Wire (VW) external sensors include: Joint/Crack, Strain Gauges, Piezometers, Extensometers, Load cells and Settlement gauges.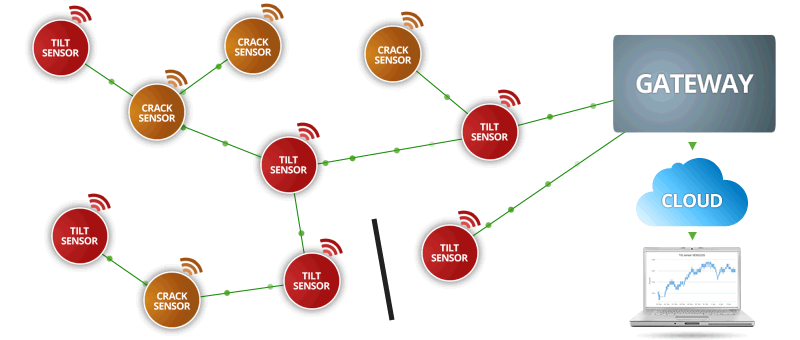 Innovative and superior features
Dual axis tilt or vibrating wire (VW) interface, up to 8 channels.
Horizontal or vertical mounting tilt versions.
Standard or miniaturised tilt node sizes.
Battery life up to 10 years.
Automatic registration within 1 minute of initialisation.
Nodes and mesh can relay at 10:1 ratio per node.
IP66 rated for tough working environments.
Over 400m radio range of individual nodes.
Node internal logging of data for up to 12 hours with gateway logging + 1 year.
Gateway internal backup power for 10 days.
Nodes can transmit through a metal mesh > 120mm hole.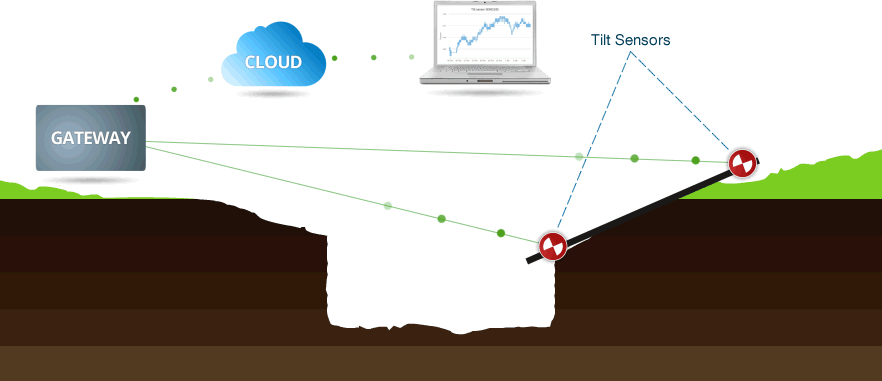 Tilt sensors are attached to sleepers to monitor movement. As the ground beneath the track moves the sleepers will tilt on either axis. Directional data is recorded and sent to the gaetway for monitoring and analysis.
London Underground Product Registration Approval Certificate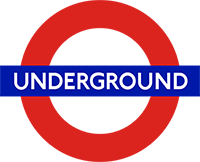 In partnership with SCCS the WISENMESHNET system is approved for use in the structural monitoring of assets that are subject to movement due to construction operations, or for management and monitoring of movement on existing assets. For more information view the certificate below.
WISENMESHNET-London-Underground-Product-Registration-Certificate.pdf
Network Rail Full Approval Certificate

The Wisen Wireless Mesh Network Solution has received full Network Rail acceptance and approval PA05/06364. The Wisen Mesh Net Solution includes fully automated rail geometry computation (cant, twist and longitudinal settlement profile). The resultant data is ready to be seamlessly integrated into any third-party software and Leica Geosystems GeoMoS able, include and compare total stations and geotechnical data from both manual and automatic sensors as well as GeoRadar TinSAR data. For more information view the certificate below.
Network_Rail_Full_Certificate_Wireless_Mesh_Network.pdf